THE EXCHANGE - HIGH SCHOOL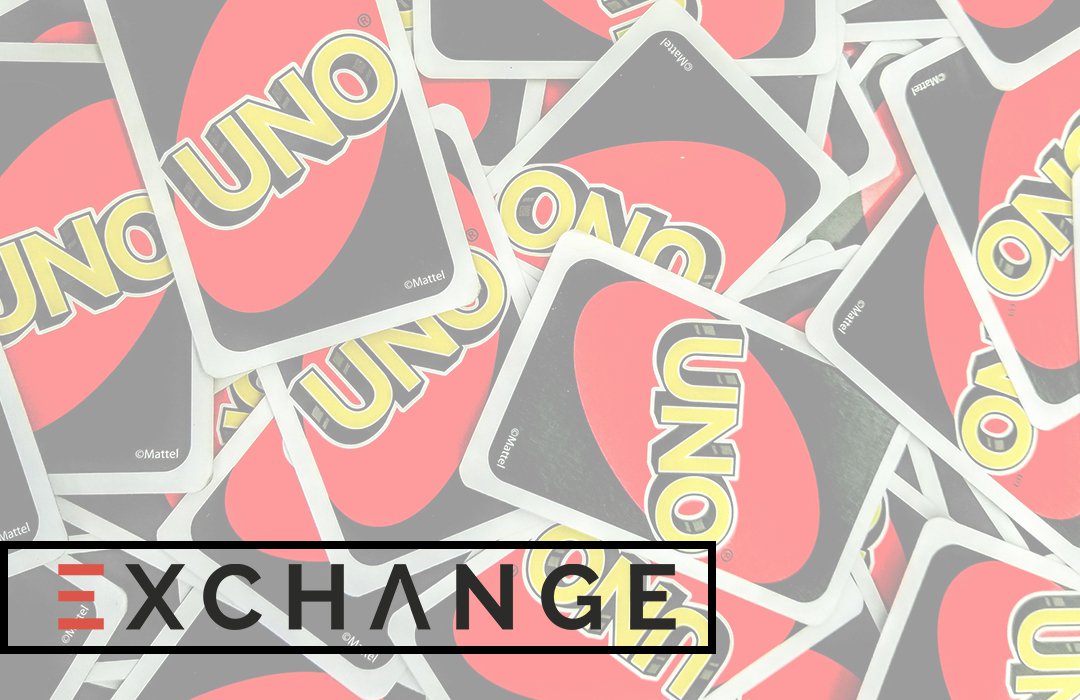 Feb 1st || 6:00 - 8:00 pm
High School Students! It's time for another Exchange!
Students, grades 9th through 12th, join us Saturday, February 1st for a game night at the Grigson home from 6-8pm. Invite your friends and come ready for lots of fun!
For questions, please contact Patty Parker
PARENTS' NIGHT OUT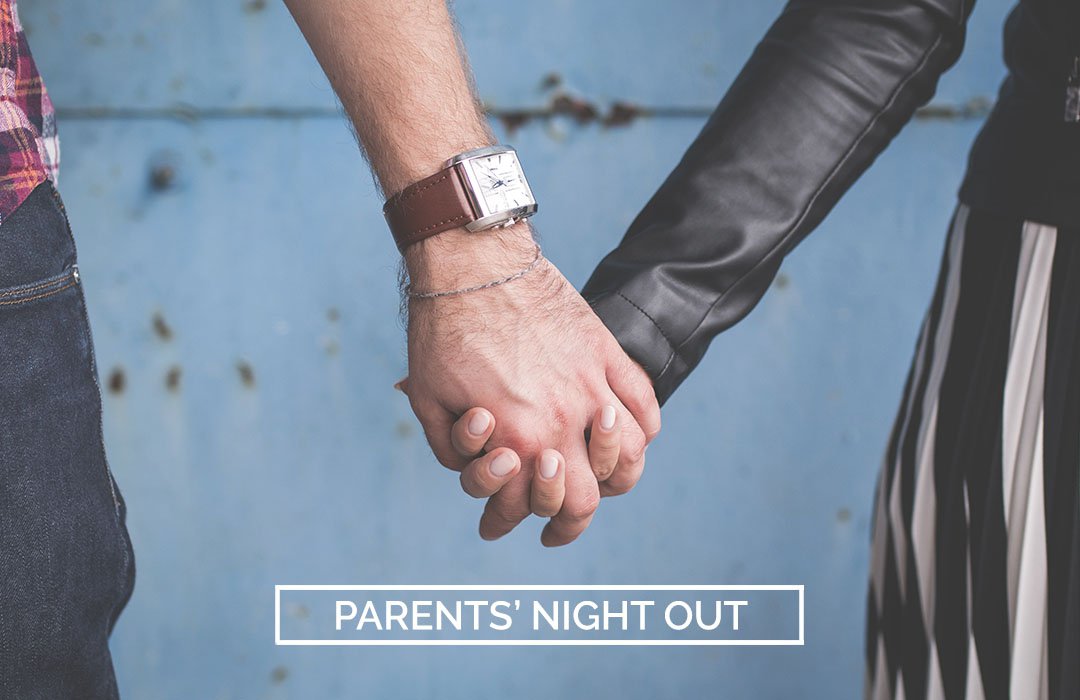 Feb 7th || 6:00 - 9:00 pm
Parents, drop the kids off with us for games, a movie and fun while you enjoy a Valentine's Date Night!
The cost is $10 / child and is open to children birth - 5th grade. Registration open through Wednesday February 5th.
For questions, please contact Jaime Oliver
CARETALKS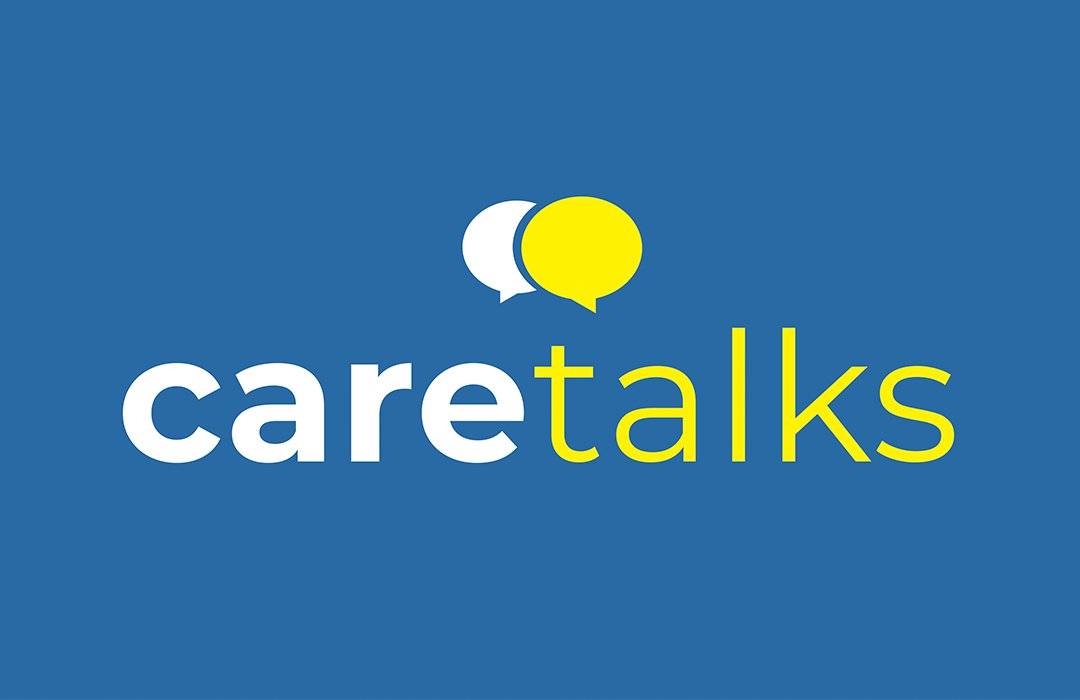 Feb 9th || 9:00 am || Conference Room
Do you ever feel like things get so busy that you just want to run away? But where are we supposed to run? Is there a way to actually find rest in our busy, loud world? Join us on for a Pastoral Care Talk where we'll learn how to seek silence and solitude to find the rest we really need.
For questions, please contact Justin Foster
BAGS & BBQ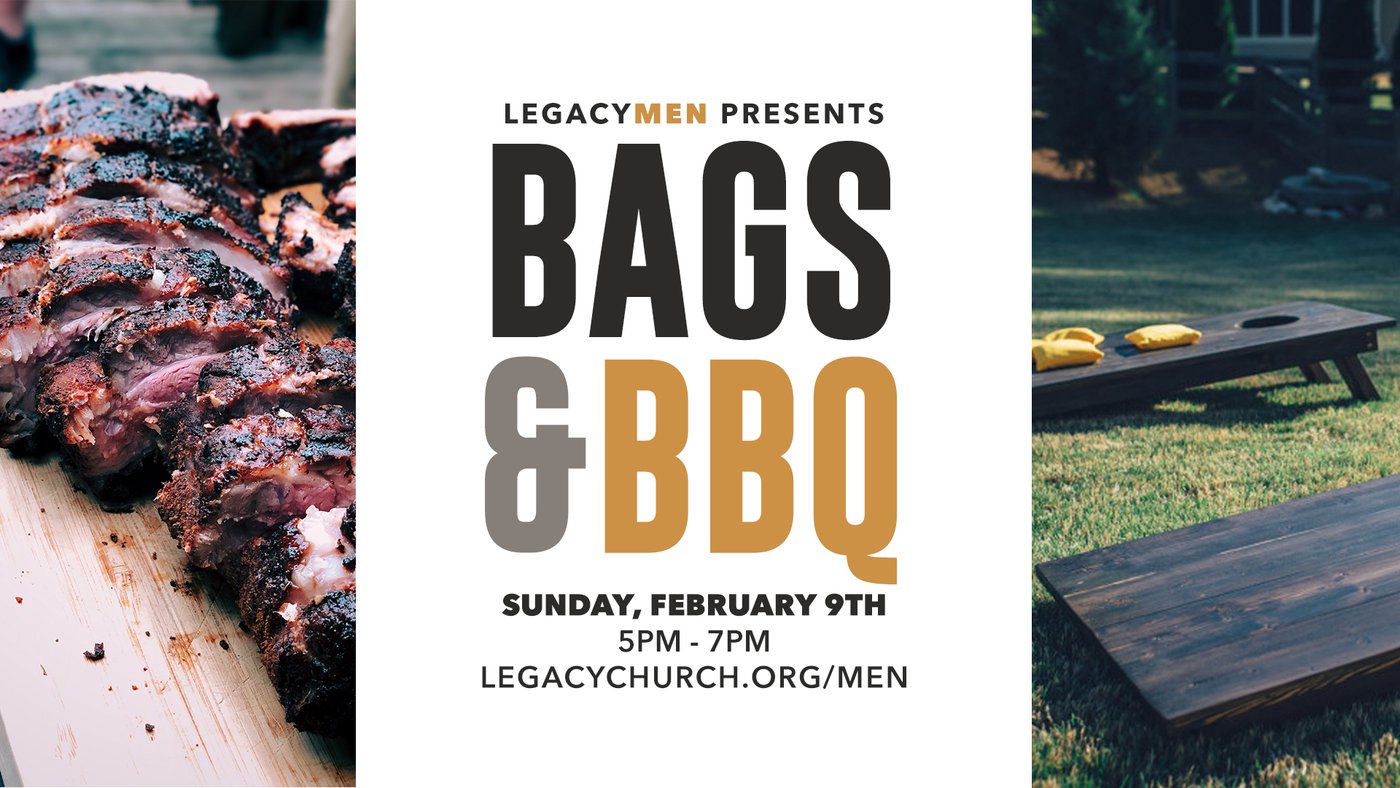 Feb 9th || 5:00 pm
Legacy Men, we want to invite you to an evening we're calling Bags & BBQ. We'll gather together to eat some of Mark Hagan's Famous BBQ and find out how to get involved in Men's Ministry in the days ahead. For those competitive guys, we'll be hosting a team corn hole tournament. So make plans to join us as we quick of Men's Ministry at Legacy!
For questions, please contact Kirk Gentzel
WOMEN'S BIBLE STUDY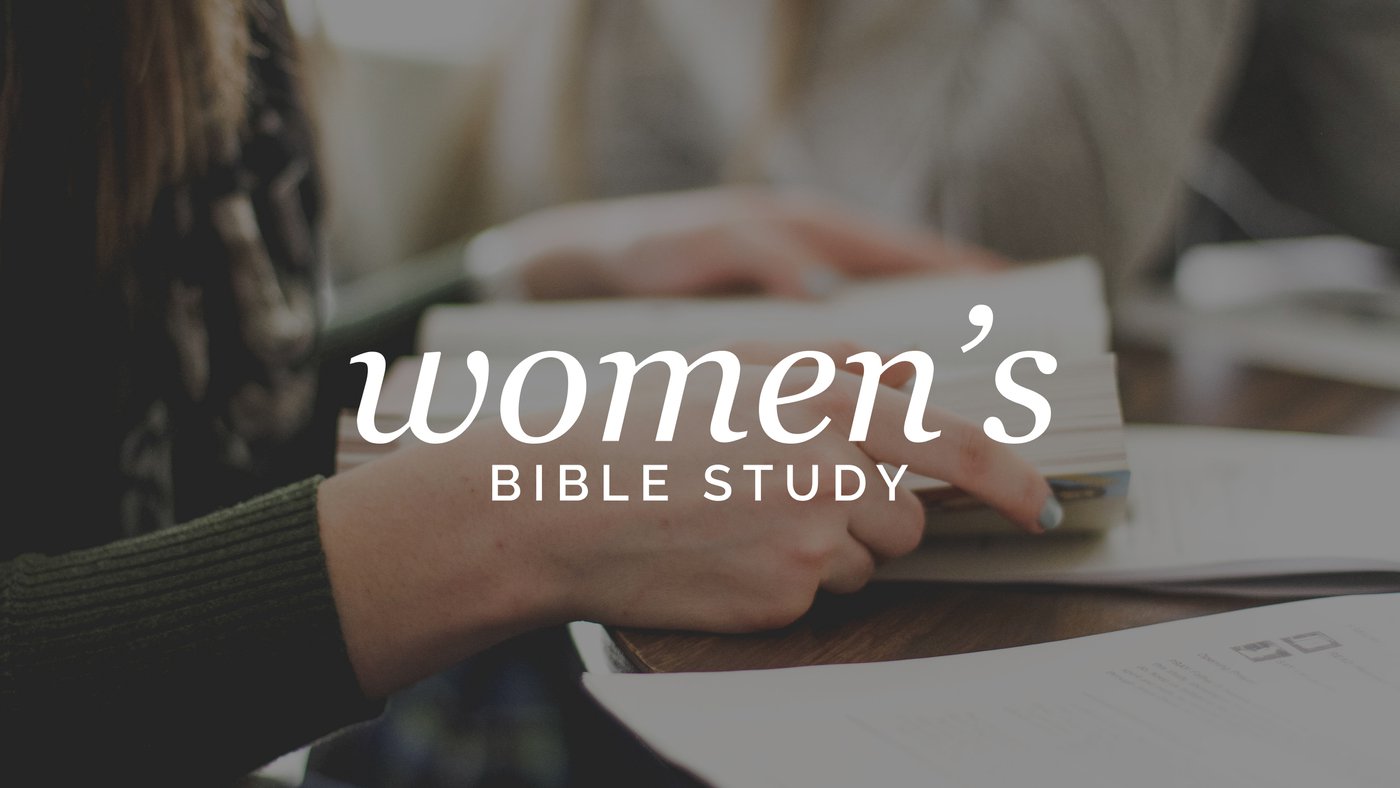 Tuesday mornings or Wednesday evenings, beginning February 4th || Conference Room
One of the greatest challenges among women in our culture is taking time to cease from all the activities and just breathe. We are in bondage to busyness. We constantly strive to complete the limitless to-do lists that hinder us from experiencing all that God has for us. By neglecting time for tranquility, serenity, and repose, we limit our Christlikeness and miss out on some of God's greatest gifts. In the Old Testament, Sabbath was given to the Israelites as a gift, and it is still a gift to us today. If you are weary, worn out, and exhausted, then the concept of Sabbath will change your life.
Join us either Tuesday Mornings or Wednesday evenings for the 5 week series 'Breathe' by Priscilla Shirer. Cost is $30 (includes study materials & end of study lunch)
MOPS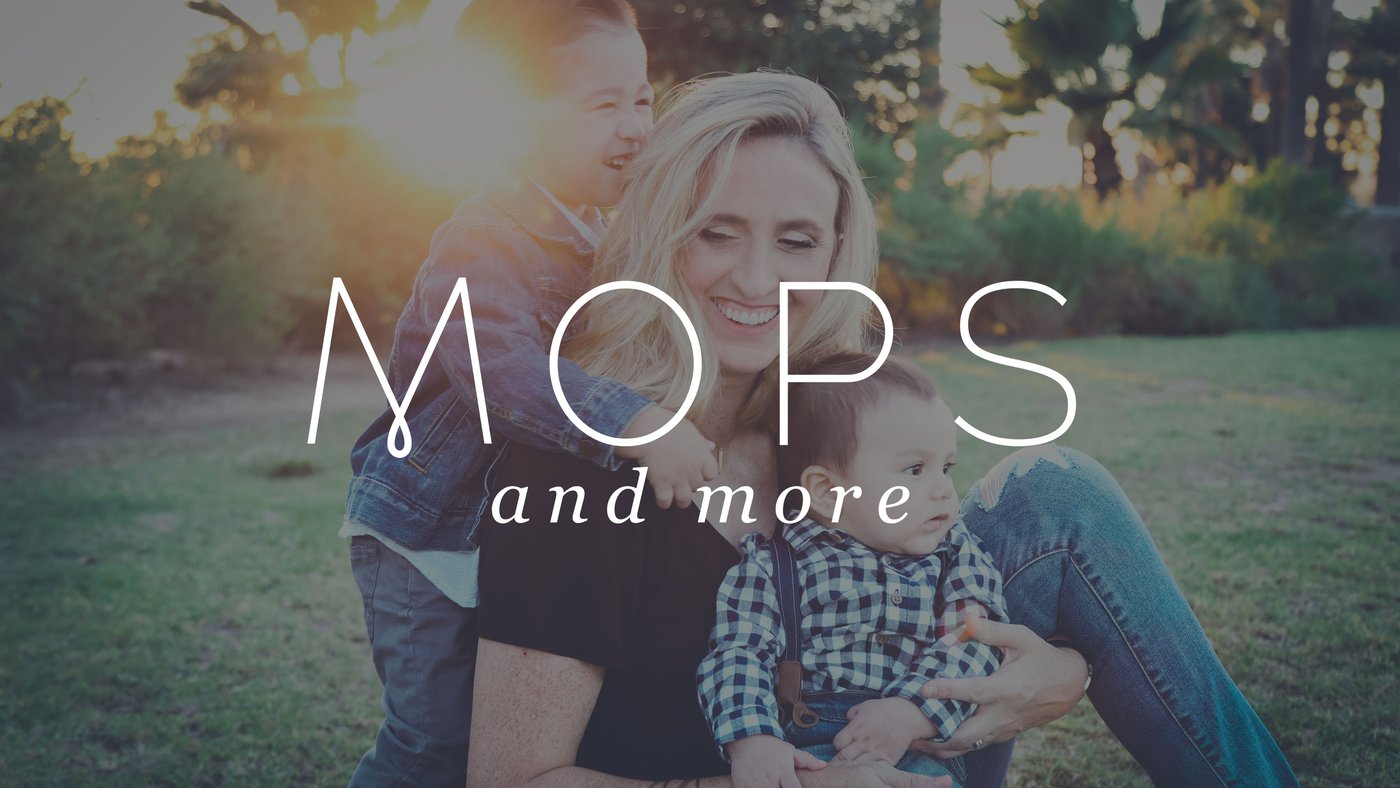 1st & 3rd Fridays, beginning January 17th || Conference Room
Moms, are you looking to connect with other ladies to share the struggles, joys, highs and lows of your lives and parenthood? Then we invite you to join MOPS & More beginning January 17th. We meet on the 1st & 3rd Fridays of each month for good food, great conversation, and childcare is provided!